Landscaping Carlisle MA – The Services You Need, The Quality You Expect, & The Prices You Want!
YES!  We Promise To Be Reliable, Show Up On Time, Close That Gate So The Dog Doesn't Get Out, & If We Break Your Sprinkler Head, We'll
Tell

You – Because We Are Fully Insured, & Will Fix It ASAP.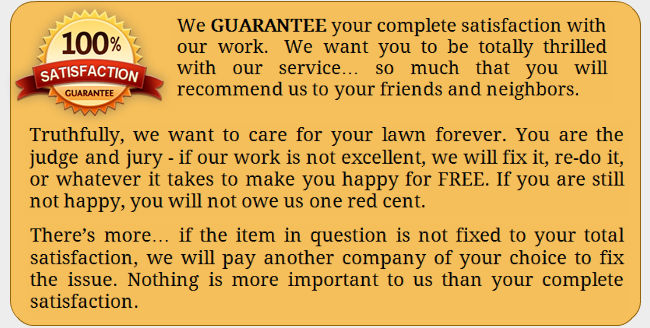 From spring & fall clean-ups, to weekly lawn mowing and maintenance, you want a company that is reliable, friendly, and accountable.  No more wondering when the job will get done, no more frantically mowing your lawn an hour before your guests arrive to your daughter's (or son's) graduation party – because you can count on us to be there when we say we will.
We offer seasonal packages, beginning in March with your first spring clean-up, all the way to the last fall clean-up in December before the first snow hits – and we even offer plowing and trash removal, so you don't have to worry about maintaining your property all year long!
Our staff is friendly, responsible, and hard-working, and we guarantee our services 100%.  You can't afford NOT to hire us!
How To Choose The Best Landscaping Service in Carlisle MA
Whether you have a new home and need a landscaper for the first time, or you're looking for a new landscaping service to replace one, it can be hard to choose when faced by all the available options.
For most homeowners, the two biggest factors in making the choice are cost and confidence, with availability of service coming in a close third.
Most Carlisle MA landscaping services will fall into one of three categories: the independent, the contractor, or the landscape architect/designer.
There are pretty big differences between each of these when it comes to how much they charge, their level of experience & training, and their ability to get the job done on your terms. Understanding the differences is YOUR best tool to choose the right guy (or gal) for the job.